Vacancies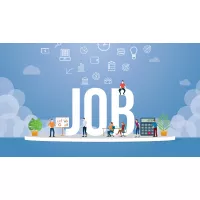 Translation Agency "Kosmos" invites to mutually beneficial cooperation of translators, certified and notarized in Minsk, who speak European, Oriental and other rare languages on various topics.
Dear translators!
Do you want to work in our team?
Send the completed application form and the completed test translation to the e-mail kosmos_ann@mail.ru
Main and important requirements:
professionalism in knowledge of languages;
responsibility for order fulfillment;
high efficiency of order fulfillment on time;
knowledge of programs and their application when fulfilling an order;
IE is welcome
Translation Agency «Kosmos» has been fulfilling its obligations to freelance translators for 15 years, an obligatory requirement for a translator is to perform the translation efficiently and on time.
Send the QUESTIONNAIRE FOR TRANSLATORS to the email address:
TEST TRANSLATION