Oral translation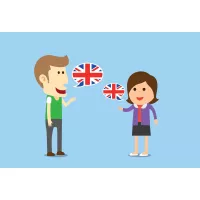 Nowadays it has become an obvious necessity to be able to communicate in English. We consider the interpretation to be a kind of translation activity to solve a lot of problems.
Interpretation activity has special features in comparison with translation. The implementation of interpretation has increased significantly.
Study of interpretation as a special kind of translation. There are two types of interpretation: consecutive and simultaneous ones..
Consecutive Interpretation is done by the interpreter when the speaker finishes his/her speech or sentences while Simultaneous Interpretation is to be performed at the same time as the speaker is giving his/her speech. The most important professional skill of an interpreter is the ability to pronounce words as clearly as possible at a high rate of speech to be laconic and accurate in both a foreign language and a native one. The interpreter's speech may not comprise parasite words, words fillers, unnecessary repeats, uncompleted phrases. The interpreter builds his/her speech according to linguistic rules and stylistic belonging of the text. He/she should be prompt in choosing expressive methods for the delivering speech and anticipating the speaker's ideas.
Searching for an interpreter to be assisting at various scientific events such as conferences, symposiums, seminars, do not hesitate to contact us in order to be sure to obtain a highly qualified interpreter's service.
Are you looking for an interpreter for conferences, symposiums, seminars? We will provide a highly qualified specialist in interpretation.